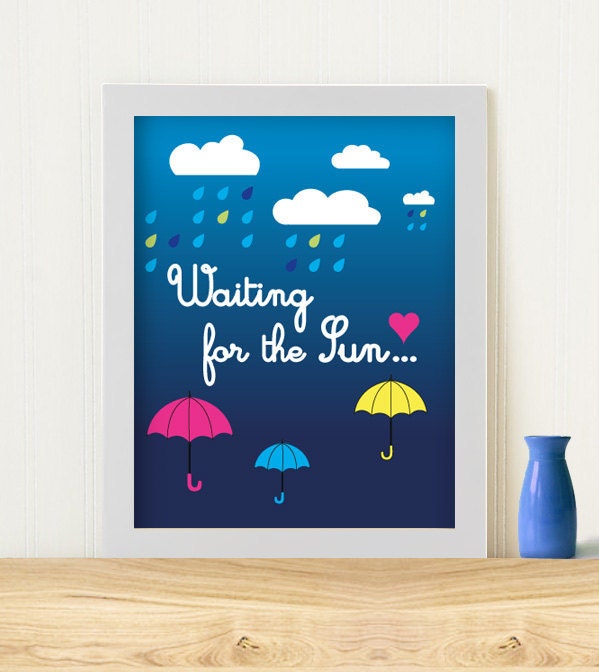 ~ Interview with Kat of Typomaid ~
Can you tell us a bit about yourself and your shop?
My name is Katie and I have always loved art and drawing since I was young - especially at school...Back then I was pretty unsure about what to do with "art", becoming an artist wasn't really an option - at 19 years of age I was pretty clueless and couldn't think of anything I wanted to do FOREVER! Such a scary thought - but well, I guess it is not the same in the century we are living in - people change jobs, start studying with 40 years of age and change careers much faster than 20 years ago where everything seemed to be set in stone!
After a detour into German Literature, I became a graphic designer - and I have never regretted it. The possibilities are boundless.
I started my shop just one month ago. I had had the idea for a while in the back of my mind: Creating prints that look great framed and turn a wall into an eye catcher.
I love looking around for meaningful quotes and sayings that make me laugh or think and I have collected quite a few, and I love love love typography - both go well together if enough attention to detail is put in.
I also love drawing and designing the accompanying graphics that support the message and creating one flawless art work out of multiple components. I try to make it look as if there was just this one way of doing it...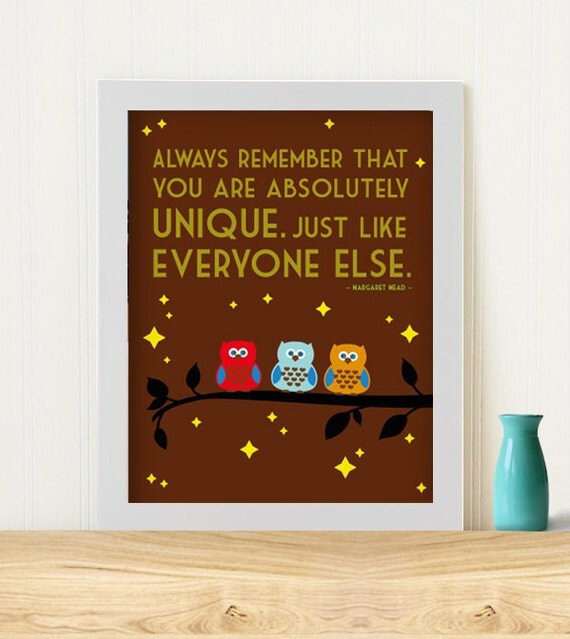 What inspired you to open your shop?
The shop was a project waiting to happen. When I found Etsy I thought "This is amazing" and spent hours looking through all the products. I have since opened up my own
online shop
for my t-shirts too. When I had the idea for Typomaid it took me under 30 minutes to finish off the first design as I knew exactly what I wanted to do.
Also the idea of doing something completely self-directed was a great prospect!
As a designer you mostly design for your clients, and in my day job as Lecturer in Design in a College I get to help other budding designers. My own shop in contrast is a way to realize my own creativity and ideas.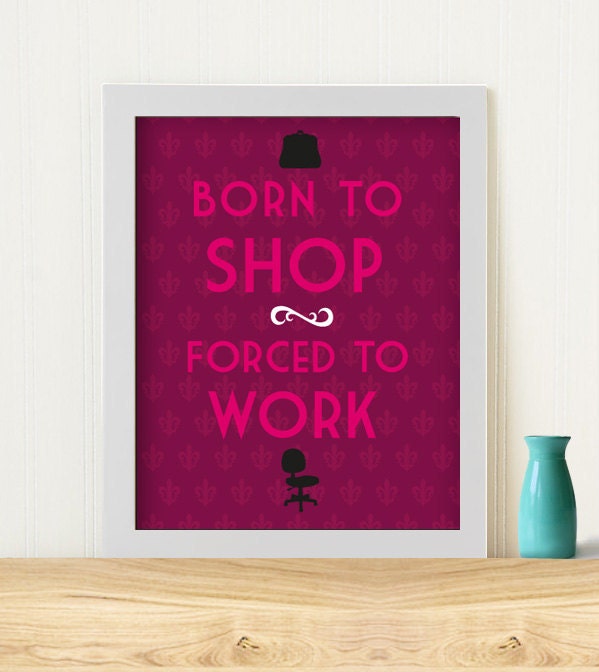 Besides designing & creating things, what do you do?
I probably like to do things in a bit of an extreme way - I am a little crazy like that...at times..(My husband is nodding) And I also try to do too many things at once....
For example, I was always interested in Psychology, so I decided to study it and now I am in my last year of my Bachelor of Science degree in Psychology - it's exhausting though!!!
I am also working 2 days a week, have a super cute 4 year old daugther - that always comes first.
For fun I am getting into running at the moment and would love to do the half marathon in May, here in Sydney...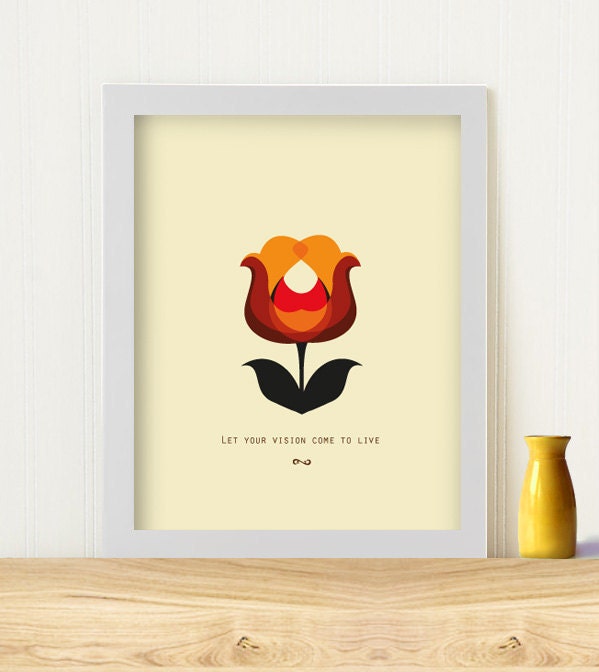 Where, who or what does your influence come from?
Pretty much from everywhere although I do find that European design is quite sophisticated especially design coming out of the Netherlands - I love Amsterdam!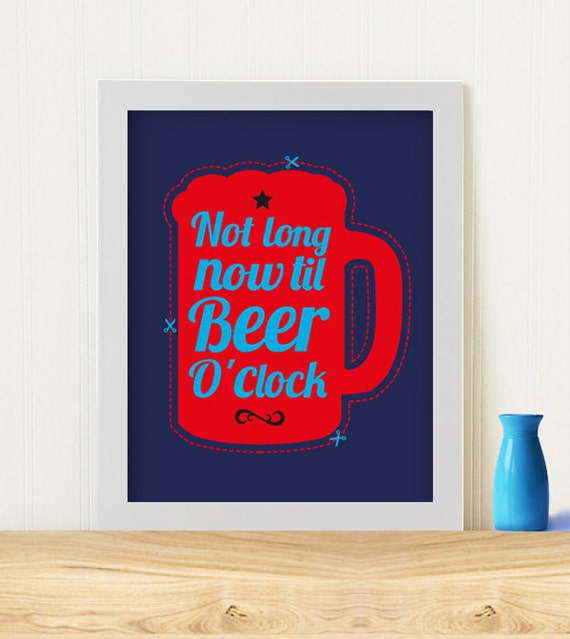 What inspires you to be creative?
I think Design is a very powerful art form. It is all about communication, clarity and the visualisation of an idea.
It makes me sad when I see a beautiful fonts distorted by someone, or with
way too little tracking applied. Fonts are very sensitive, little creatures with
a soul :)
Generally I find, that design is not valued enough and people don't realize how much power good design can have.
Design is in everything - and it cannot be created by everyone! Often when I walk through Sydney
(not to mention some suburbs) I see so much bad signage, creepy color choices and ugly logos that I wonder, how someone could have admitted this...Design can change a room, a city and even a country - it affects everyone...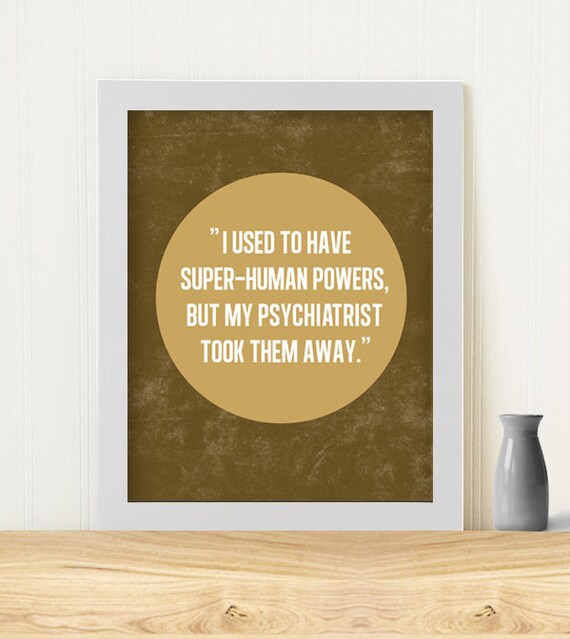 How do you get out of a creative rut?
I only design when I have inspiration, otherwise I do something else.
When did you first discover that you were or wanted to be an artist?
Since I can remember I was always drawing which in my case I developed into graphic design and writing.
I remember drawing butterflies in kindergarten and I was so keen getting all the shapes right while the other
kids only spent 5 minutes on those details...:)
Can you describe your creative process for us?
I would read through my collected quotes and sayings or maybe search for more
and imagine how I could visualize it in the funkiest, interesting way! In a way that talks to YOU!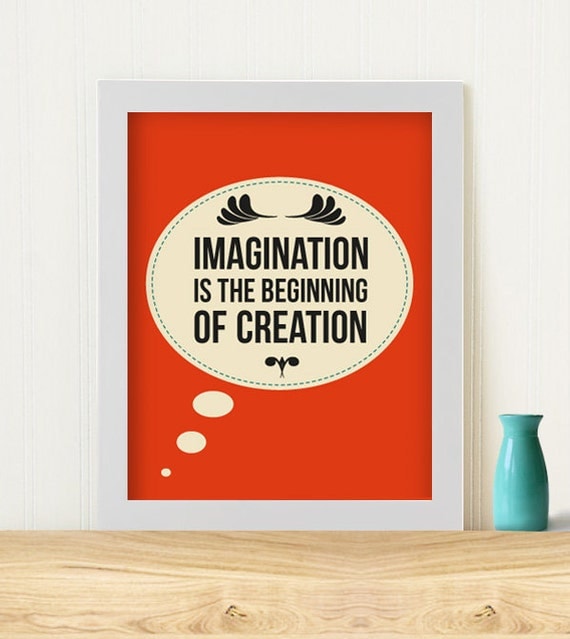 What is your most cherished handmade possession?
Probably ALL cute drawings drawn by my daughter that are hanging around our house (with my prints)
Where do you see or want your shop to be this time next year?
Having more than 3 sales on etsy would be great!! ;) And also selling on markets, which I haven't
tried out yet.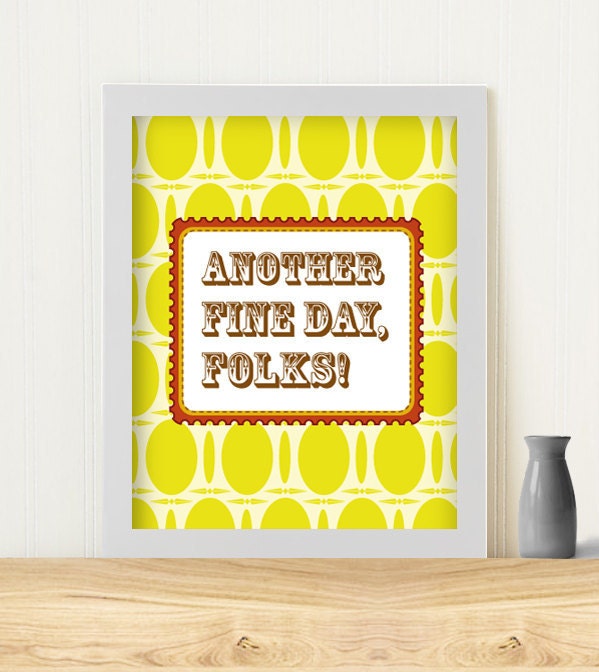 Where would you like to be in ten years?
I would love to make a name for myself (or Typomaid) around Manly - that would be
a fantastic accomplishment. I also hope to be able to spend more time promoting my Kids Shirts
Just a couple of days ago I have ordered my first promotional pieces -
business cards with my art prints on the back and little magnets as well...
Can't wait to receive them!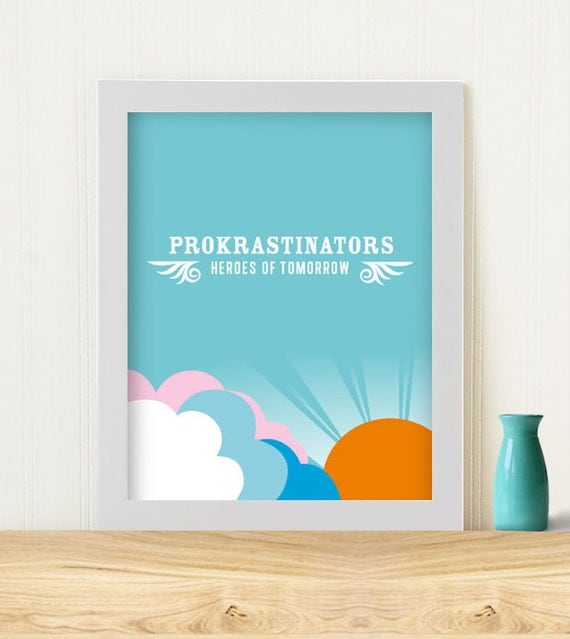 Who are your favourite shops to browse on Etsy?
What is your best advice to newbie Etsian's just opening their shops?
I am probably not the right person to ask this question as I am such a newbie! I think joining treasury teams seems to be a good thing!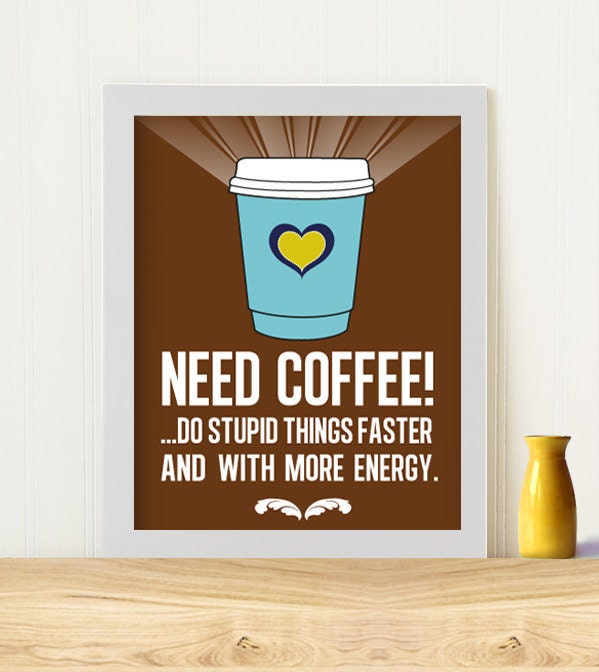 Where else other then Etsy can you be found on the net?
Do you have any coupon codes that you would like to share with our readers?
I haven't used coupon codes on etsy yet - BUT:
and the first 10 emails ( I will announce the winners at the top of my etsy shop) can purchase a print for 50% off --> $6.50 plus postage!