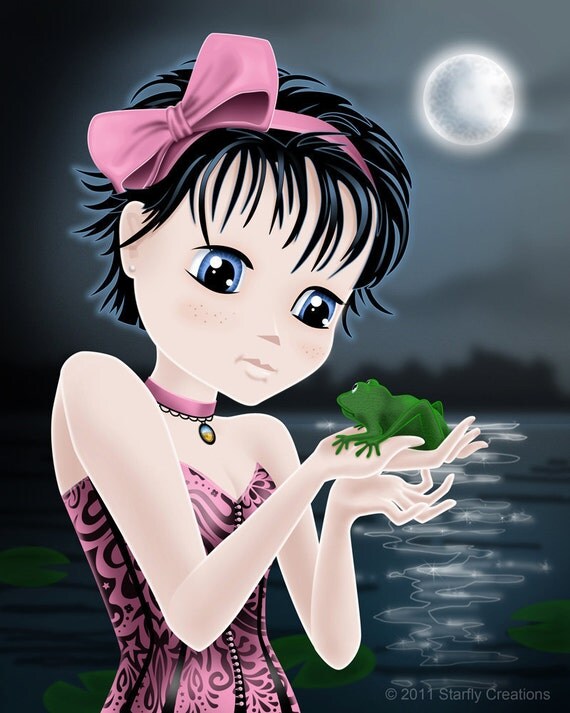 Today's Feature Friday is fellow Etsian Artists Team Member Starla from
Starfly Creations
.
I've been blessed with a wonderful family and a love of art. I've been married almost half my life. We have two wonderful children. A young teenage son who thinks he knows everything and a three-year old daughter who probably does! We have a dog, a turtle, and have been known to nurse injured green anoles back to health. My son has great promise as a photographer and my daughter has great promise of being an adorably cute, walking, talking, dictionary!
When not on Etsy, my favorite activity, outside of spending time with family, has to be art. I love creating!
I've always loved creating, even at a very young age. I remember disassembling my father's racing trophies and reassembling them into "modern art". Dad wasn't too happy about that. LOL. And my mom wasn't too pleased to have her Audubon book on birds embellished with crayon either. When I was young, my parents put up with a lot in support of my art from paint on the carpet and clothes to the "altering" of many personal effects of theirs. If it wasn't their encouragement, even with such frustrations, I would probably have been a foreign language interpreter!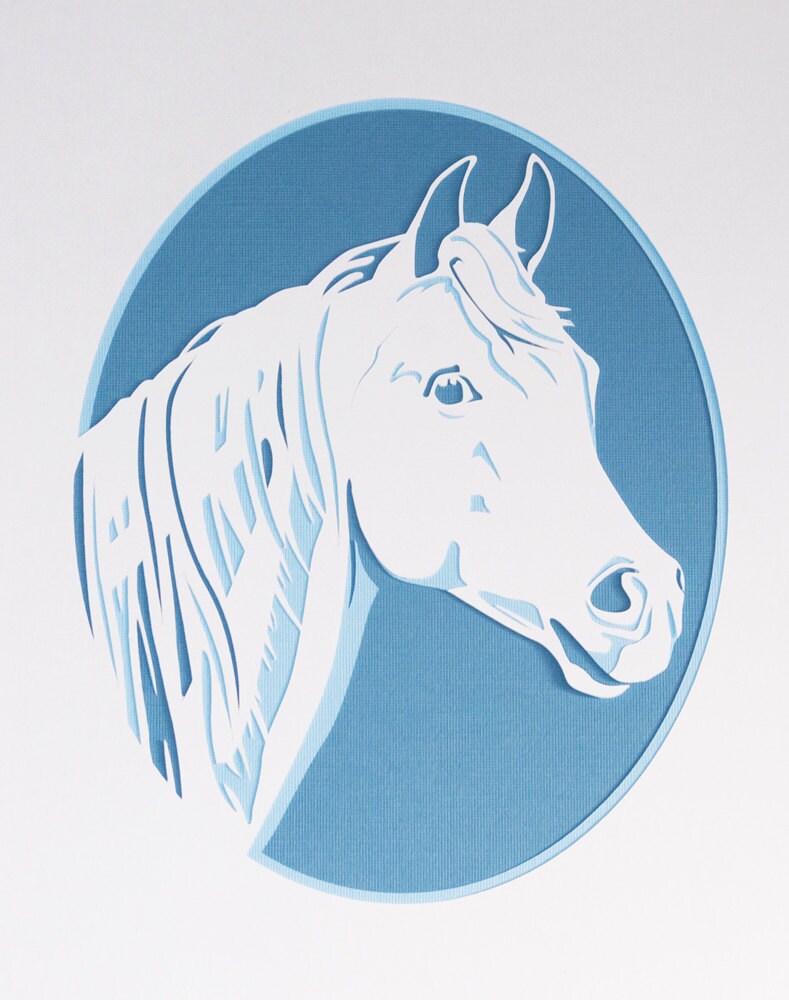 I believe as an artist, you should always keep the "awe" in everything you see. I love discovering our world through a variety of avenues, seeing beauty in minute details that are often overlooked.
My inspiration comes from life. Every tactile, tangible and not-so-tangible element that makes life, life. It could be my daughter's expression at trying something new, the way the wind catches long hair, the detailed pattern of an insect wing, or the stories I've shared with my kids. Life is inspiration.
Life is a beautiful chaotic mix of very special and very different moments. I try to reflect that in my work. To me, creating the same type of art every day is like having the same emotion every day. My art is a journey, just like my life.
My eclectic love of all things art is reflected in what I create for my Etsy shop. I have everything from custom cut silhouettes and cut paper note cards to abstract art and miniature paintings.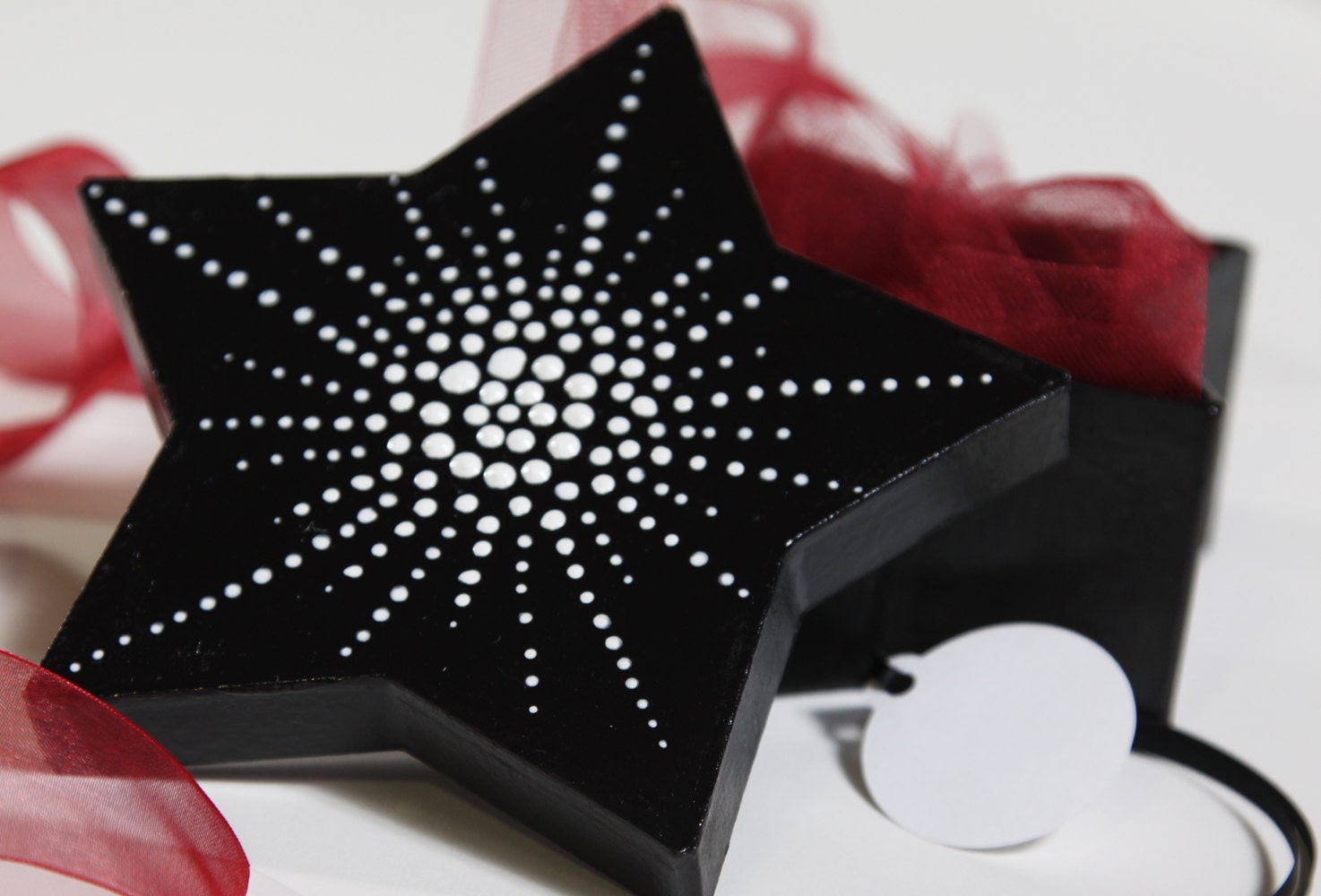 I am the volunteer leader for art and computer science/graphic design for our local 4-H. I've been the volunteer teacher for drawing, jewelry making, and polymer clay sculpture. Three of my students entered the state fair in polymer clay and all three won! In graphic design, I am currently teaching Adobe Photoshop and have Illustrator and InDesign classes slated for this school year as well. I also volunteer with our local PTA and our church.
I have a BFA in Graphic Design with emphasis in communication arts. That's where I met my hubby. I've spent many years in advertising in the roles of graphic designer, art director and creative director before going back to freelance to grow my family. Now that my daughter is three, I will be gearing up the reigns to increase my activity, once again, in the commercial field too. My commercial portfolio may be viewed at
www.starflycreations.com
I was inspired to open my Etsy shop through a friend of mine, Andrea. She sells adorably cute, whimsical paintings and children's decor within her Etsy shop, Andralynn. If it wasn't for Andrea, I would have never known about Etsy, nor would I have met such wonderful people through the teams that I am now fortunate to call my friends.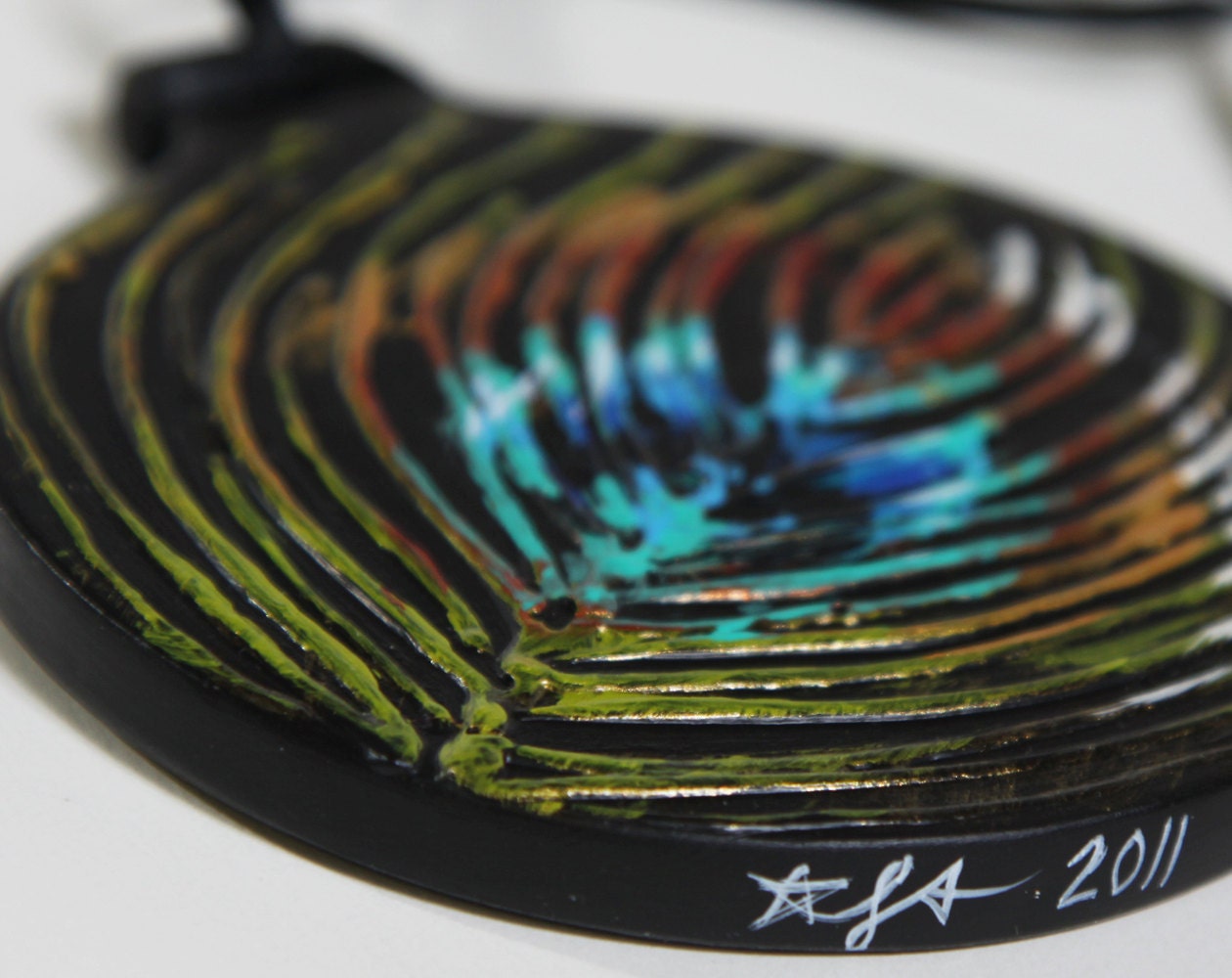 I love exploring Etsy shops. My favorite shops to explore would have to be shops specializing in sculpture (polymer clay, clay, paper, glass, wood,...). I love sculpture and have plans to include polymer clay sculpture within my Etsy shop, StarflyCreations, soon.
When I get into a creative rut, I step away and find another task to occupy my time. Not a problem as there a numerous activities and projects I have in progress, too many to accomplish in a life time! Or we head out and do something as a family. My interests are so varied from anything to do with creating art to writing children's stories, finding the time to accomplish everything and be a work-from-home mom is my biggest challenge. I wouldn't change it. I love my family and I love my work.
My creative process is a bit unorthodox, in that it never stays the same. Part of my creativity is being a bit spontaneous combined with a bit of forethought. LOL! There's an oxymoron! But seriously, I am notorious for leaving little yellow stickies or any piece of paper laying around the house filled with doodles and thoughts on my next project.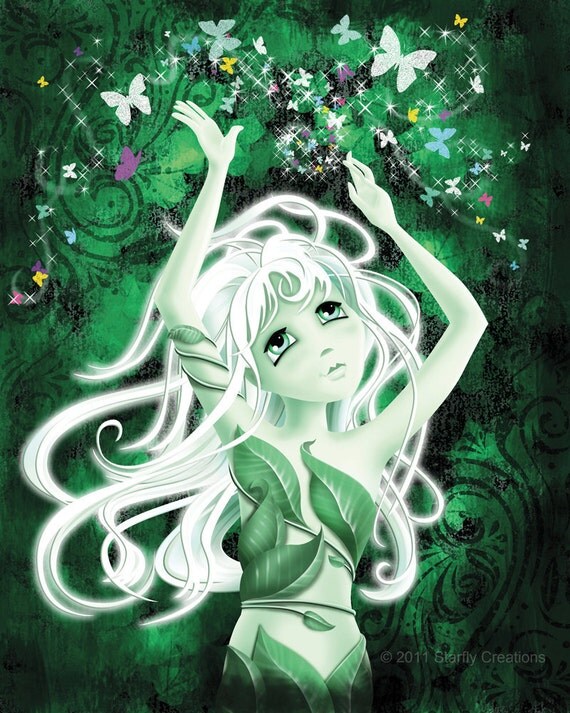 My favorite handmade possession is a quilt that my great grandmother made and my grandmother passed to me. The fine detail within the aged cloth reminds me of family and of all the little moments in life that makes one's life uniquely theirs alone.
The best advice that I could share with Etsy newbies would be PERSEVERANCE. Don't give up. There will be times that you will be frustrated from how much you need to learn to your shop's lack of traffic/sales. We all go through it at one time or another but it's especially difficult with new sellers that are not confident that IT WILL HAPPEN. To borrow a quote from one of my favorite animated movies, Meet The Robinsons, we just need to remember to "keep moving forward!"
Happy New Year! Please feel free to use coupon code
SAVE10
to save 10% off your purchase within my shop.