Well since last weeks Treasury Challenge was not the first one that I have a won, I wanted to give the opportunity to be the featured artist to another team member. The member that I chose is one whom I very much admire her talent and think that she is just an all around great person..... Kathryn Sturges of
The Color Electric!
I was super excited to do this interview and find out more about the artist behind the name and she certainly didn't let me down. Keep reading to learn how it all began from bell-bottoms and purses to watercolors and acrylics; and find out how the red eared slider turtle fits into it all!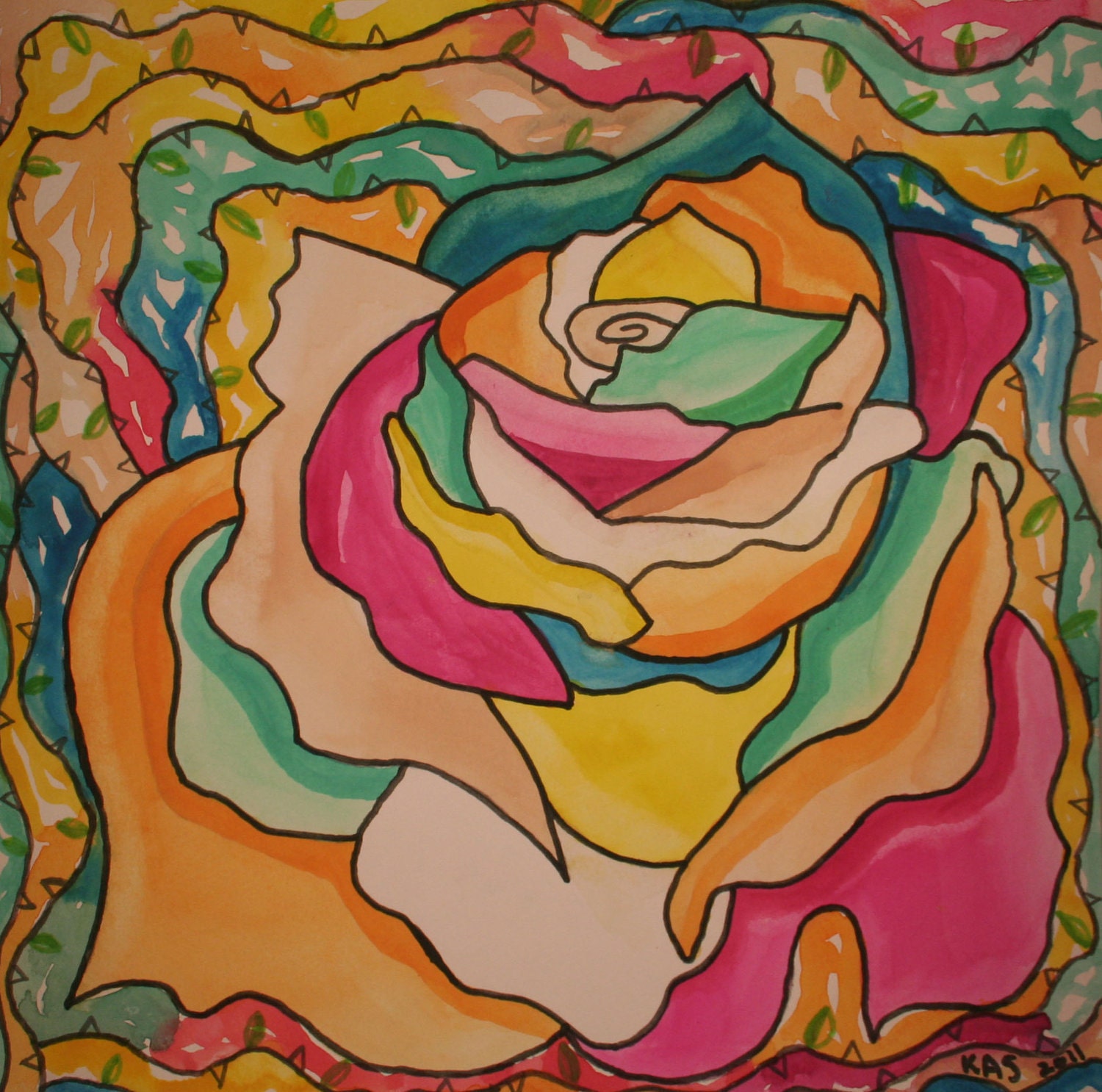 ~ My Interview with Kathryn ~
Can you tell us a bit about yourself and your shop?
First of all, thank you so much for giving me the chance to do this interview! I'm Kathryn Sturges, I'm 33 years old and I'm a quirky person. My husband, Jason and I are joined at the hip and we have two cats and a red eared slider turtle. I'm so passionate about The Color Electric! It's been so much fun connecting with other artists and crafters through Etsy and it's such an honor when someone welcomes one of my works of art into their home.
What inspired you to open your shop?
I used to have a store in an office space joining forces with other crafters to sell our wares locally. At the time I was 21 years old and sewing bell bottoms and purses out of corduroy. Painting for four years now, my work progressed and there are moments where I think about having a storefront again. Finally I turned my dream into reality by listing prints on Etsy on May 1st of this year.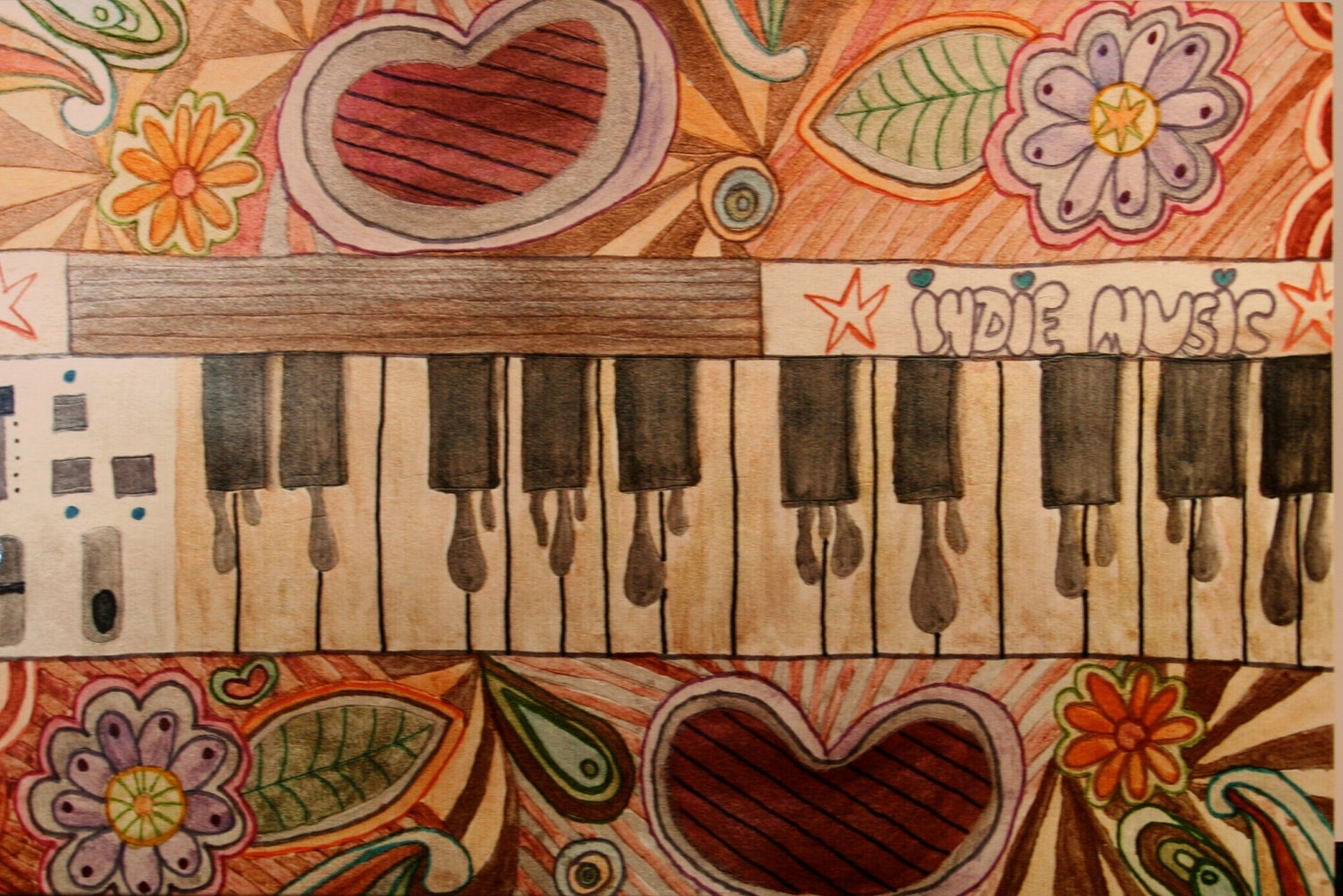 Besides designing & creating things, what do you do?
I'm a homebody for sure, but love getting out in nature too. I spend a lot of time with my cats-they have so much personality! Every once in a while Jason and I try our hand at slots at the local casino but that's really rare. I also have a large collection of comedies and love watching movies while I'm creating. Music is a big motivator for me also, and I love discovering new bands on Pandora.
Where, who or what does your influence come from?
My influence comes from bold colors. Colors definitely have a story to tell and I use the colors to guide my choice of subject. Bold colors especially inform my work, and once I get some color and texture on the canvas the rest follows naturally.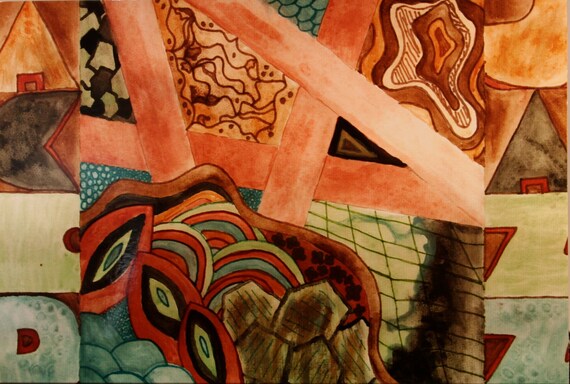 What inspires you to be creative?
Putting paint to paper or canvas is so much fun for me, so the media itself is a big inspiration. Creativity has become my major form of self-expression. I show up at the page every day even when I'm not inspired. Once I put down some color, line or form the work inspires more creativity. Sharing my work with family and loved ones motivates along with discovery by people who share a similar aesthetic.
How do you get out of a creative rut?
My stash of art books are where I turn when I'm in a rut. I start doing exercises from my books and then all of a sudden have new ideas for a series of works. Another thing is finding images on my laptop. I'll search Google Images or Pinterest and pretty soon ideas will start to take shape. Fortunately I don't get in creative ruts that often. Usually I have so many ideas that it's tough to keep up and decide what to bring to fruition.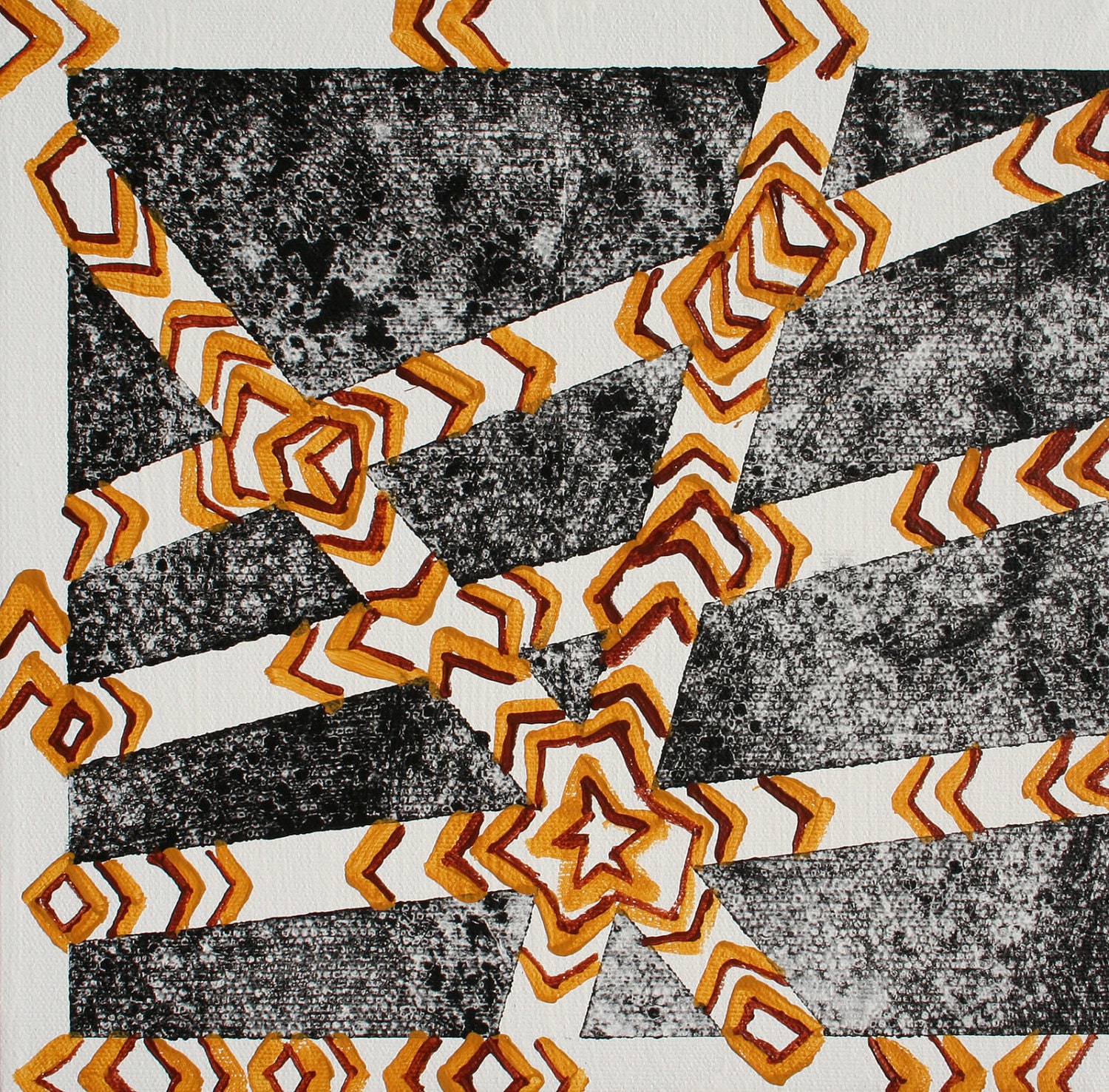 When did you first discover that you were or wanted to be an artist?
Having been involved in different art forms for much of my life, I've always wanted to be an artist. I was really involved in music in my youth, and then started sewing. I also used to fill notebooks with poetry and song lyrics. At a certain point I wanted to try candle making but it didn't seem like a fit for me. Then my Grandpa started oil painting and sent me some prints of his works. Feeling desperate to express my creativity, I found an old set of Crayola watercolors on my bookshelf. Putting paint to paper, my first works were quite rough but I immediately desired to learn more about painting.
Can you describe your creative process for us?
My process is always changing depending on the current series that I'm working on. With my watercolors I usually chose a subject first and figure out the layout. If I'm unsure about the layout I'll make a few drawings in my sketchbook and choose what I like the best. Sometimes I draw the design in pencil first and then add the watercolors but anymore I try to paint without pencil lines. With acrylic paintings I put down color and texture first and then let my muse take over. Trying not to get stuck in one process, instead I let the different series of works dictate how to approach the paintings.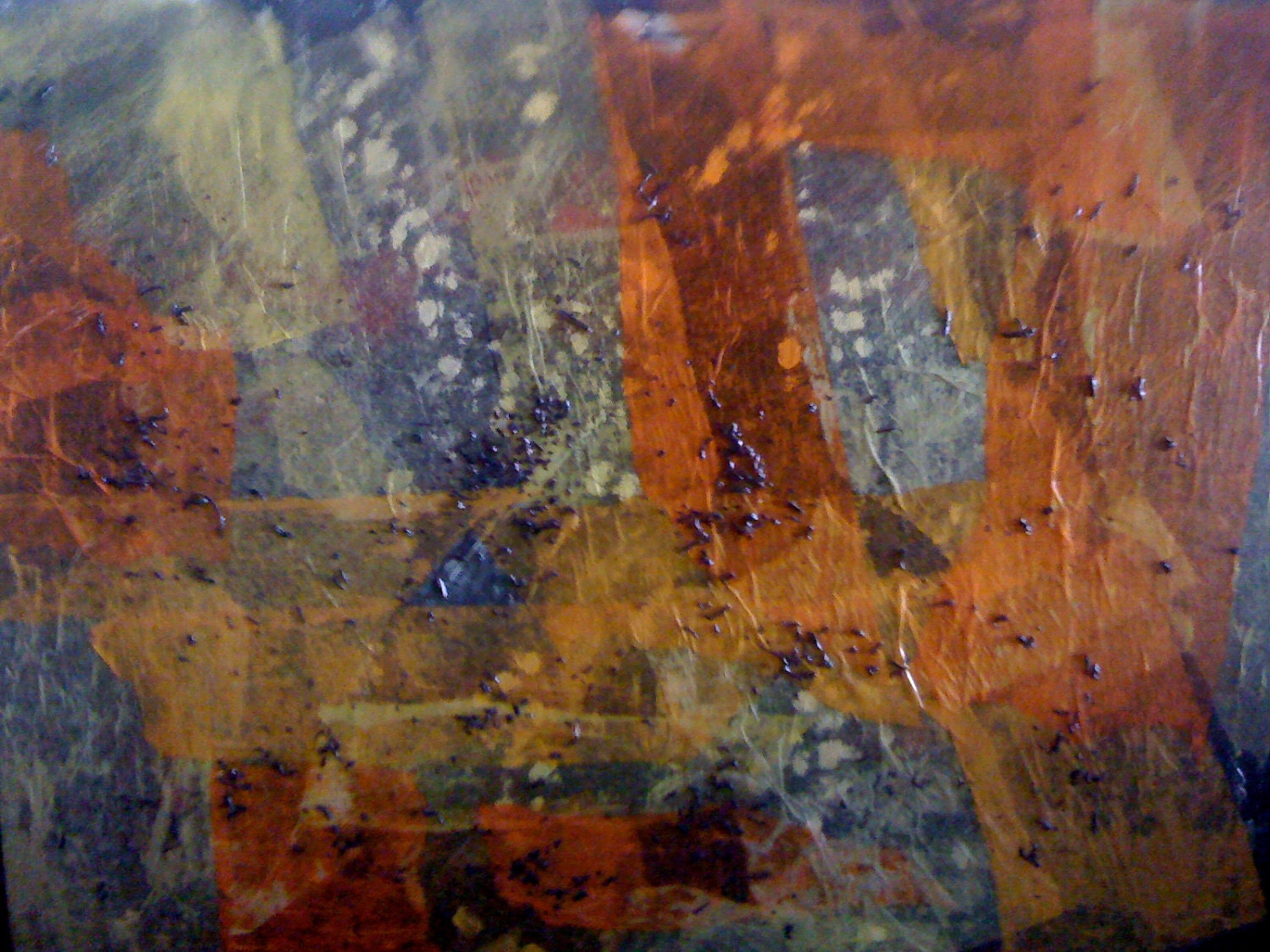 What is your most cherished handmade possession?
That's tough because a lot of people in my family are creative, and I've received many handmade items over the years I cherish so much! My mother-in-law is an artist and gave me a gorgeous pink gourd with a white spirit bear on the front. The lid of the gourd has hundreds of seed beads on it, and I really treasure it so much! Also my twin sister made me these fabulous fingerless gloves with my initials in beadwork last Christmas, and I think of her every time I put them on.
Where do you see or want your shop to be this time next year?
This time next year I want to still be having as much fun with my shop as I am right now. Hopefully in a year's time I'll be closer to developing my signature style. Also I want to learn more about marketing in the near future to get the word out about my shop.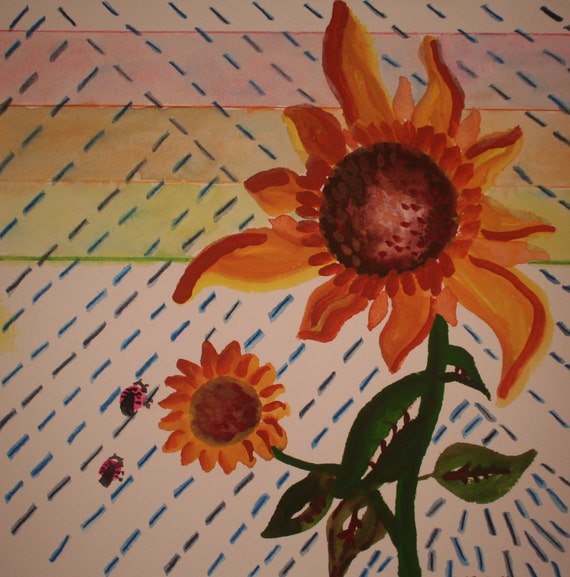 Where would you like to be in ten years?
In ten years I would love to be making a steady income through my art. My husband has been working to give me the chance to do what I love and it would be such a blessing if I could take over the bills and give him the opportunity to do his own thing. Jason wants to have his own business too, so to help him get there would be awesome!
What is your best advice to newbie Etsian's just opening their shops?
Don't get discouraged if you're without a lot of sales right away. Always remember why you started crafting in the first place, stay positive about what you make and keep honing your craft. I paint because I love to create art. Making a sale is just an extra bonus factor.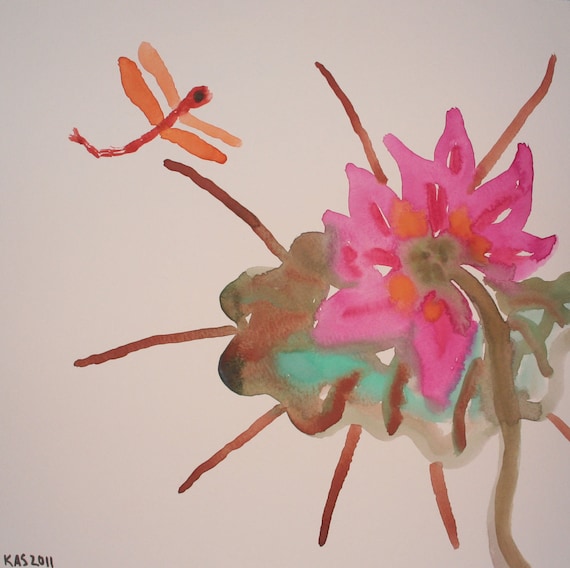 .
Where else other then Etsy can you be found on the net?
My blog
which started out as a place for me to share watercolor techniques. Now I post my latest art and write about what I'm up to. Be looking for new painting techniques as well. I'm also on
Twitter
and I love discovering other Etsians there!
Do you have any coupon codes that you would like to share with our readers?
I've created a code especially for this interview! Enter code
FREESHIP
to get free shipping on any order between now and the end of October.
Thank~you Kathryn for taking the time to do this interview with me! I know we all enjoy getting to know and learn more about our fellow team members.