I am excited to share my interview with Julie of
Moonlight Shimmer
with all of you. She was our other winner from last weeks Treasury Challenge tie!
~ My Interview with Julie of Moonlight Shimmer ~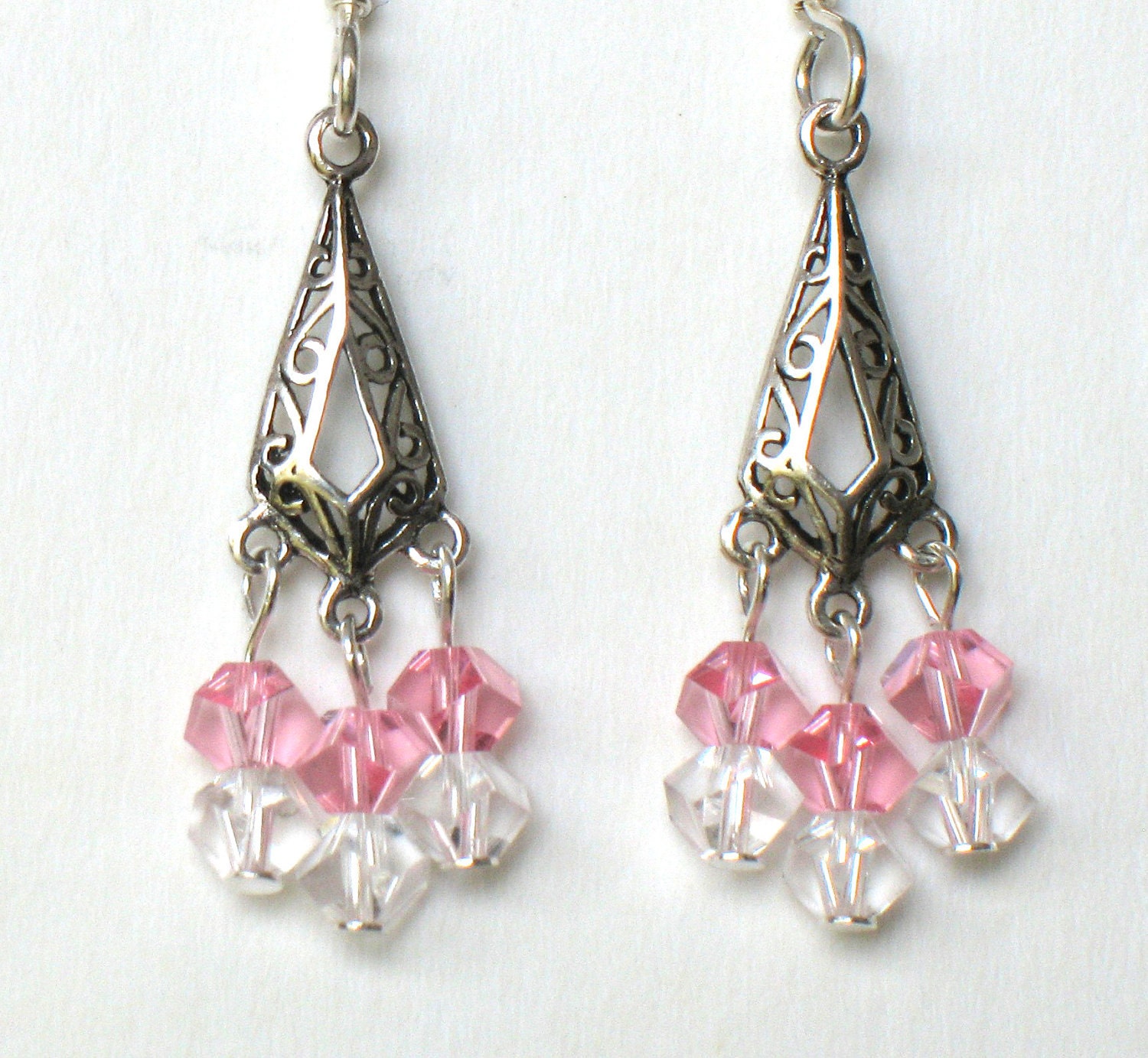 Can you tell us a bit about yourself and your shop?
I live in Arkansas and I have two Dalmatians.
My shop includes handmade earrings and necklaces. Most of my pieces include something with shimmer, sparkle, or shine. I also buy time at a local art studio to throw pots on the potter's wheel. My pots aren't quite up to the level where I'm comfortable selling them yet, but eventually I'd like to expand my shop to include pottery as well.
What inspired you to open your shop?
I started making jewelry last year. Eventually I realized that I had more beads than I ever needed to just make jewelry for myself. The shop is a way to fund my bead addiction and to give me a reason to keep making more jewelry.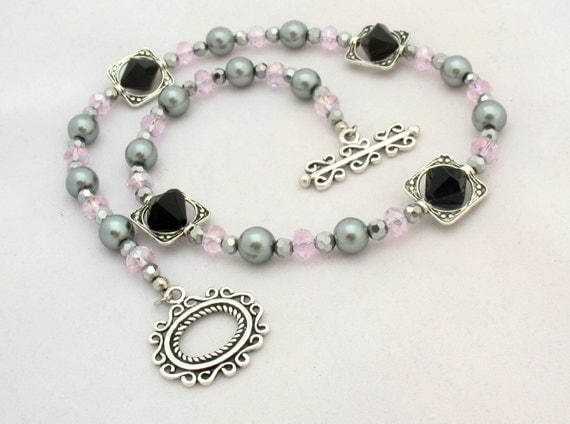 Besides designing & creating things, what do you do?
By day I work on a team that manages software development projects. Outside of work I love to read, play with my dogs, and play online games.
Where, who or what does your influence come from?
I've created my own style based on elements of jewelry that I love. I only make jewelry that I'd want to wear myself.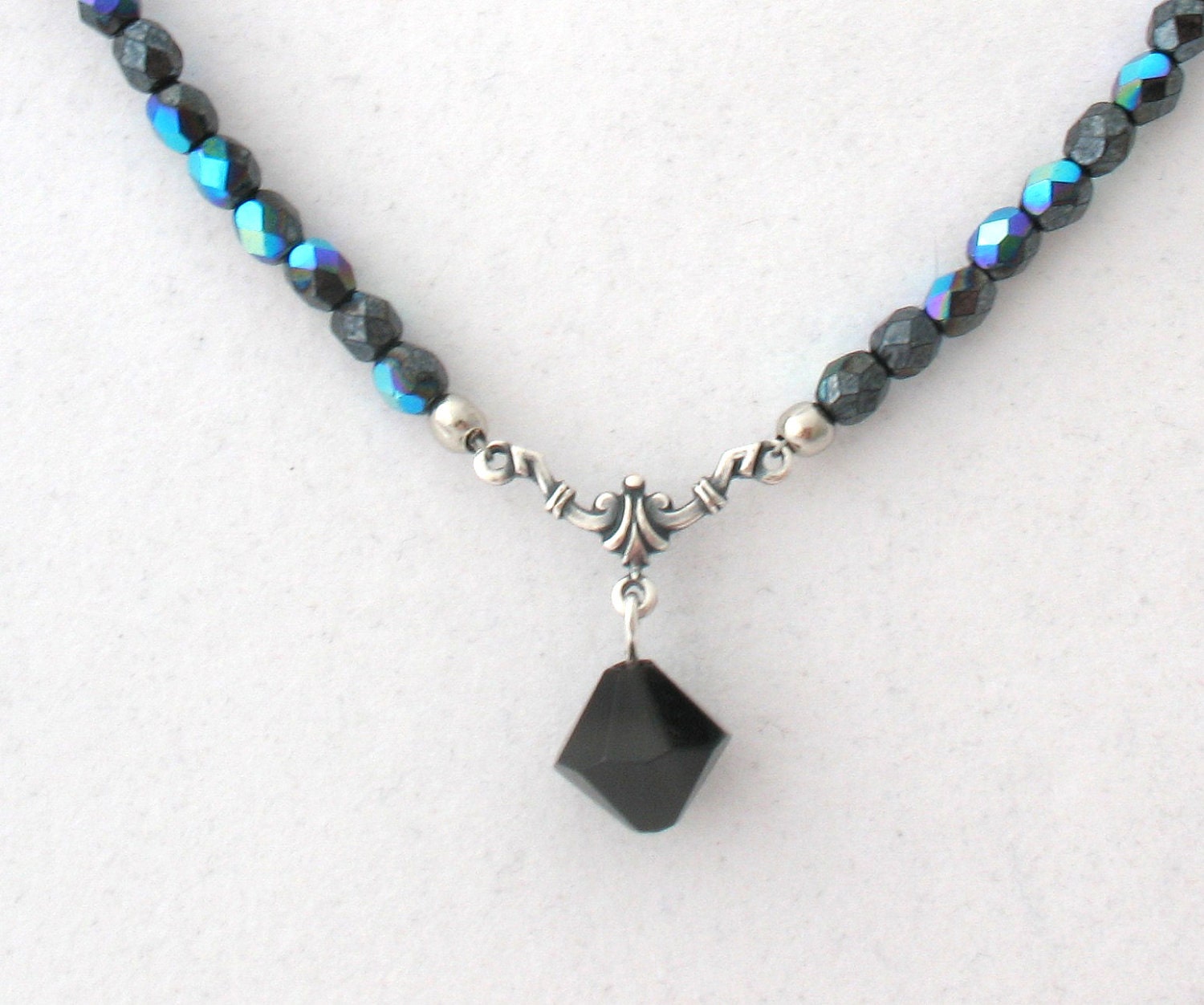 What inspires you to be creative?
I really love being able to look at a finished product and think "I made that. "
How do you get out of a creative rut?
I try to think of how I can use materials in new ways and learn new techniques. Right now I'm teaching myself how to do wire wrapping.
When did you first discover that you were or wanted to be an artist?
I took a ceramics class when I was in high school. Whenever people asked what I'd do if I won the lottery, I'd tell them that I'd build myself a studio and throw pots all day.
Can you describe your creative process for us?
I love metal beads and sparkly beads. Usually I'll pick out one or two sparkly beads, metal beads, bead caps, or bead frames and build a piece of jewelry around those components.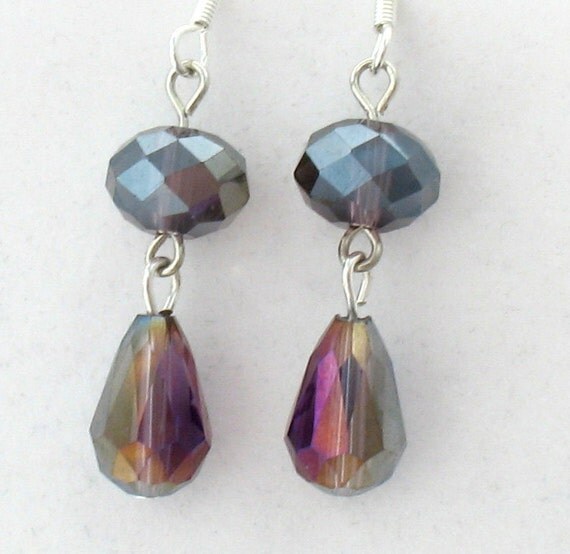 What is your most cherished handmade possession?
My parents asked me a few years back if I'd want anything specific of theirs when they pass away. I responded that the only thing I was particularly interested in was some of my dad's art. That year my dad made me a color print of one of his drawings and made the frame and matting himself. It is currently hanging in the hallway of my house.
Where do you see or want your shop to be this time next year?
I'd love to have repeat customers and customers who were referred by their friends.
Where would you like to be in ten years?
If my Etsy shop becomes a real self-sustaining business, then I'd be pretty excited. I'd also like my pottery to get to an expert level.
What is your best advice to newbie Etesian's just opening their shops?
Getting involved with teams helps get you exposure and networking.
Learning how to use your camera and photo editing software will help to improve the quality of your photographs. Buyers can't see your items in person, so photos are one of the most important things to get right.
Where else other then Etsy can you be found on the net?
Do you have any coupon codes that you would like to share with our readers?
10PER for 10% off