With Christmas behind us and the New Year to look forward to there just seems to be a never ending list of things to do! I hope that you can take a relaxing rest from all the hustle and bustle to grab your favorite beverage of choice, sit back, relax and get to know your fellow team member...
~ My Interview with Maid In England ~
Can you tell us a bit about yourself and your shop?
I am an artist, knitter, spinner and crocheter. I enjoy my own company and the time that I can spend in my creative "bubble". Making time to create every day is essential to me and my well-being. I enjoy seeing the work of others and becoming inspired by the world around me. My Etsy shop is a perfect place for me to express my love of colour and fibre, and I am excited by the fact that the shop will be able to expand and grow in any direction, according to how I feel.
What inspired you to open your shop?
Knitting and spinning have become the best kind of addiction, and, as a Vegan, I have spent a good deal of time searching for animal-free yarns and fibres to work with. For the most part, my favourite "stash" has come from Indie dyers and spinners on Etsy. I then began to feel the need to be more hands-on, and create yarns in the fibres and colourways of my choosing. It then felt like a very natural step for me to then open an Etsy shop, making my yarn and roving readily available for others who wish to work with the same materials, suitable not only for Vegans but for everyone.
Besides designing & creating things, what do you do?
The are, of course, the unavoidable domestic chores. I also enjoy listening to audio books, reading and walking. Most of my time is focused on being creative, whether it is professional or personal, and I admit that even during my time away from it I am still thinking about it and how soon I can return.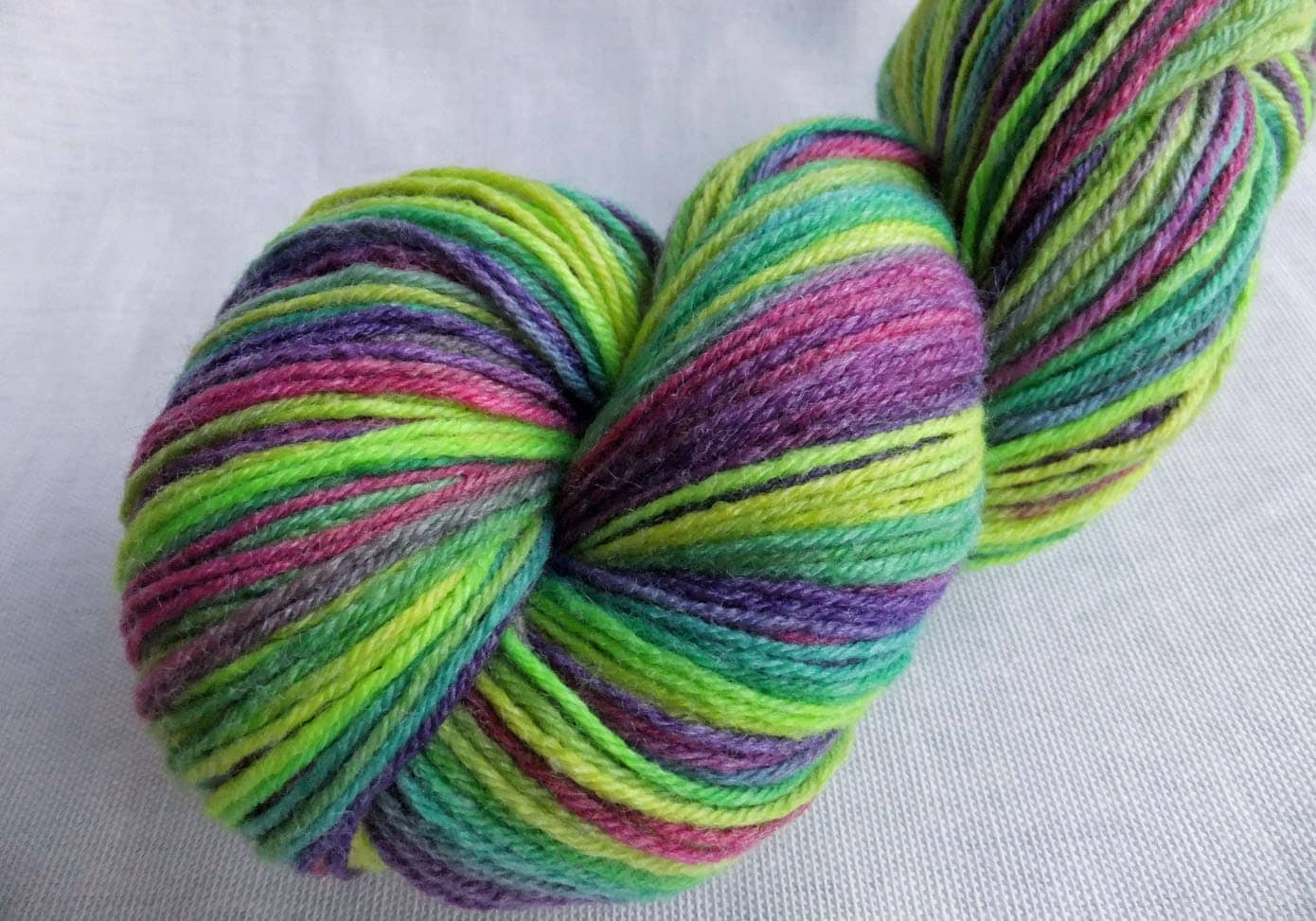 Where, who or what does your influence come from?
Nature plays a big part, it is constantly surprising and dynamic. I would also say that inspiration comes from the films that I enjoy.
What inspires you to be creative?
I suppose it is best described as a need or an urge to express myself. Working with colours, yarns and fibre is very tactile and comforting. It has a strong feeling of being "connected" to something that responsive. All of my work makes me feel centred, focused and sated.
How do you get out of a creative rut?
I can honestly say that I have never been there! If anything, there never seems to be enough to time get everything out of my system.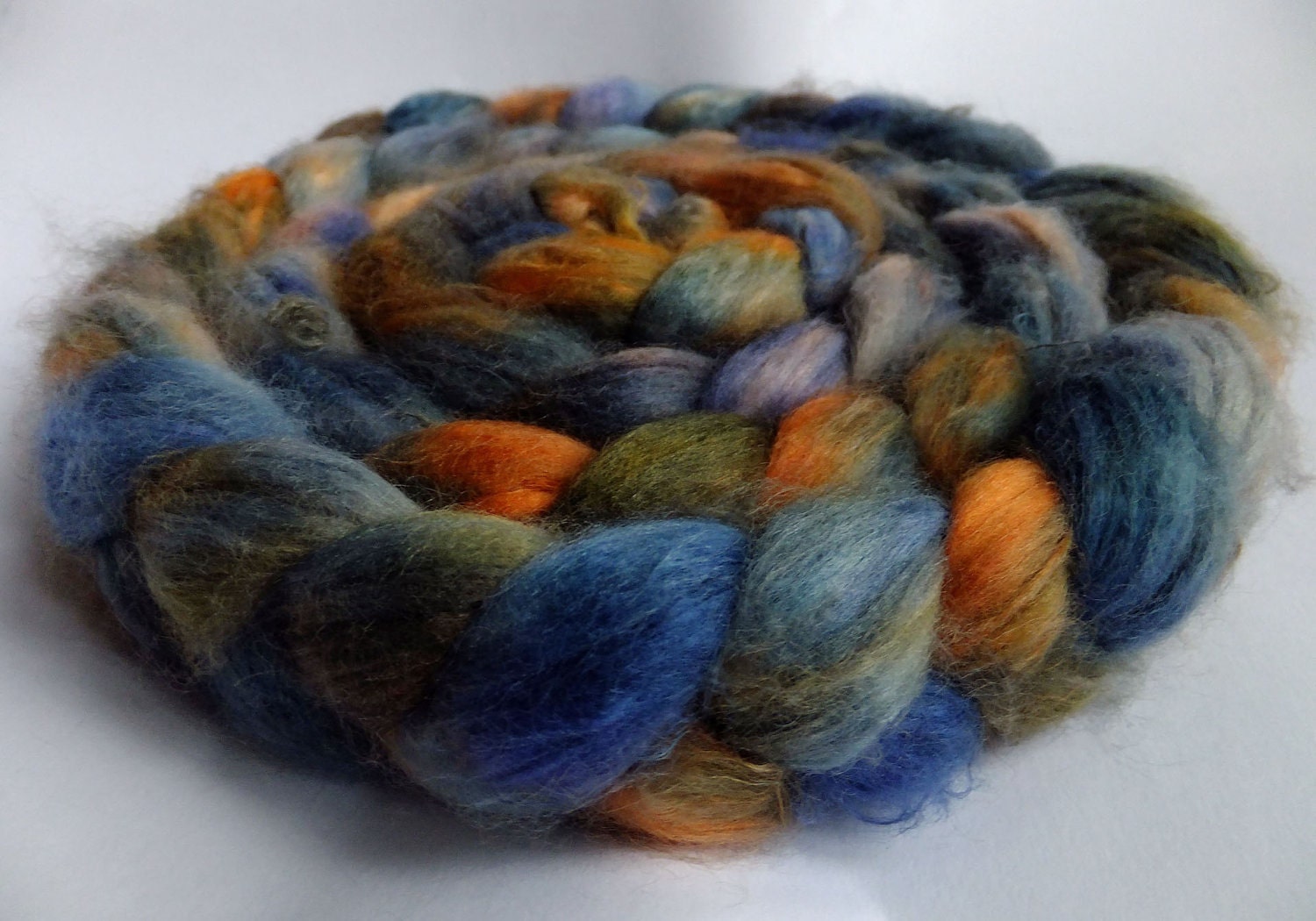 When did you first discover that you were or wanted to be an artist?
Since I was absolutely tiny. I can't remember it happening. I learnt to walk, feed myself and draw. I was drawing and making things before I could read and write. There has always be something "companionable" about being able to create my own world.
Can you describe your creative process for us?
I work best when I am alone. I shut out the rest of the world and gather all of the materials that I will need. When working with yarn and fibre, I often already have colours in mind, and work with the dyes in the same way that I would create a palette of colours for a painting. Once everything is in place, I usually listen to an audio book or music on my MP3. Then, the only things that exist for me are my work, the audio and myself.
What is your most cherished handmade possession?
I think that I would have to choose a small number of my own artwork. There are several portraits that I have painted or drawn, as well as a few "studies" of sculptures and abstract, that are very precious to me. It would be impossible for me to select only one.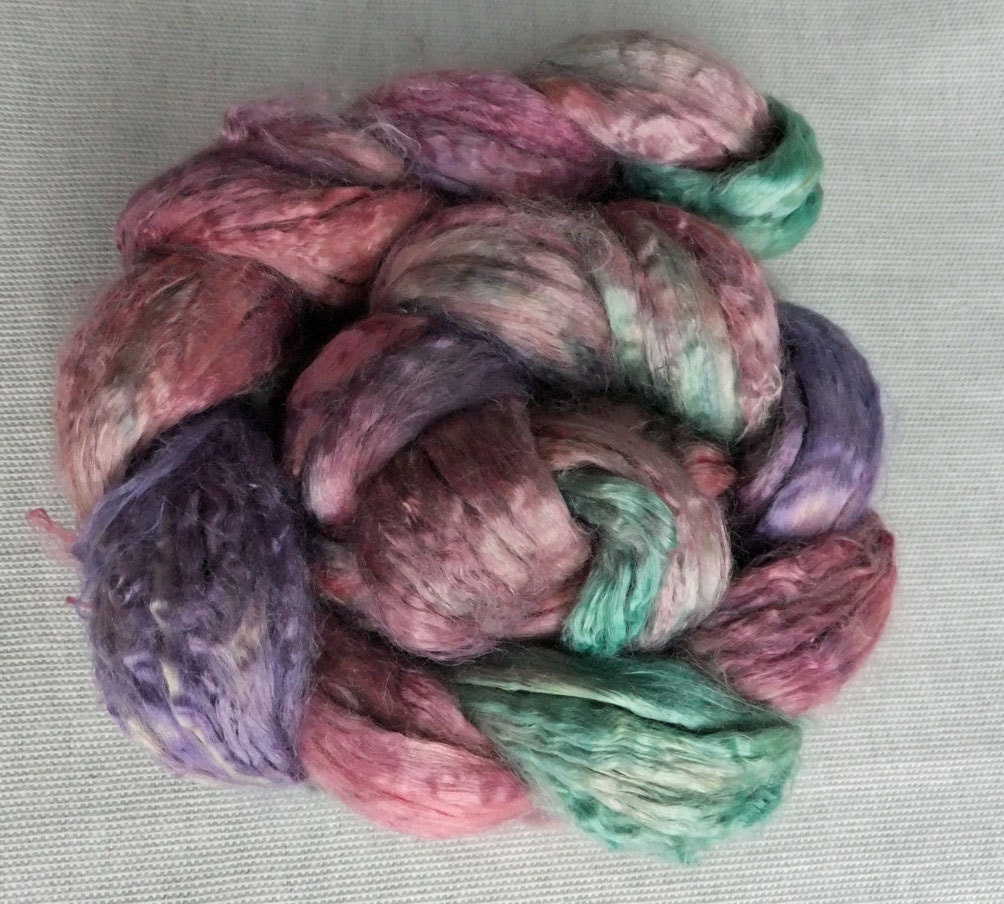 Where do you see or want your shop to be this time next year?
I would love to have a large selection of yarn and fibre, and also carry handmade stitch-markers and "fibre-inspired" artwork, for knitters crocheters and spinners.
Where would you like to be in ten years?
It would be wonderful to be a vendor at fibre festivals and events.
Who are your favourite shops to browse on Etsy?
There are so many excellent Etsy shops that I love, but a few of absolute my favourites are: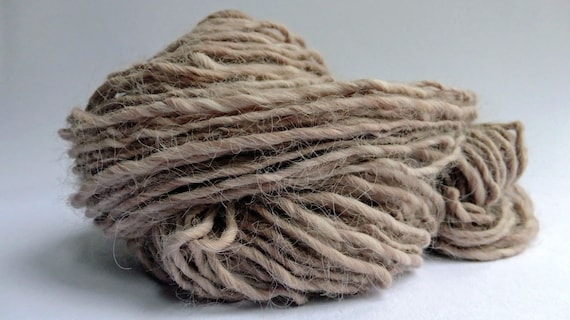 What is your best advice to newbie Etsian's just opening their shops?
I am still quite a newbie myself! But I would recommend to anyone to create and sell things that they absolutely love. Create the things that make them happiest. I also believe that good communication with customers is vital. I make every effort to respond to messages and sales the same day, and always confirm with buyers that their purchase is on it's way to them.
Where else other then Etsy can you be found on the net?
I am........
Do you have any coupon codes that you would like to share with our readers?
HappyNewYear
- For 10% off of anything in my shop until the end of January 2012